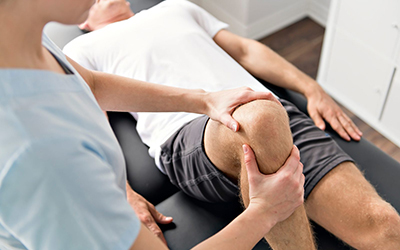 Bones get weaker as we age! And, osteoarthritis in the knee is the most common type of arthritis. Moreover, it usually occurs in people who are aged above 50 years. The reason is that the cartilage in the joints actually thin over time- this is a normal part of aging- just similar to the grey hairs and wrinkles. But, as the cartilage changes over time, it gets a little frayed and rough. Further, it causes the protective space between the bones to decrease. And, then the osteoarthritis develops slowly and the pain gradually increases, or even worsens with time.
Can Physiotherapy Help?
Most people love to go through the easier and less damaging treatments. Whenever a patient goes through the trouble, surgery is presumed to be the last and the only option. A physiotherapist consults the patients, understands the issues, and then decides a treatment plan for the patient.
The treatment plan must be followed diligently in order to receive the desired benefits from the overall treatment. More than 42 studies over 7000 patients show that exercise and supervised physiotherapy sessions have helped people reduce knee osteoarthritis pain. Thus, it can be accepted as true. Also, our body is capable of self-healing, and thus we must keep it in the right movement in order to help it heal the issues.
Exercises involve strengthening the muscles on the knee and around the knee, making it comfortable for aerobic activity. Your physio will be able to decide on the right activity plan for you. He or she will guide you well at every step of the session.
Are you looking for a physiotherapist in the city? Contact the Shoppers World Physio Clinic today. Reach out to the top-rated, experienced and skilled professionals to help you with your needs.