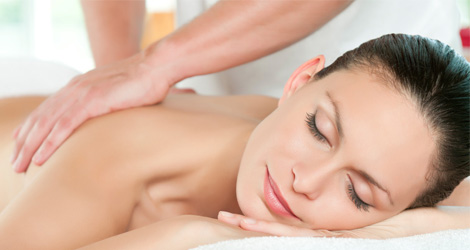 Are you facing the problem of stiff muscles and joints? Is your body movement not flexible? If yes, our qualified massage therapists at Shoppers World Physiotherapy are here to ease your body flexibility troubles. We follow the technique of massage therapy to relax your ailing muscles, nerves and joints throughout your body to ease the body movement. Flexibility is the key to perfect motion and this is what we focus on.
With our custom or tailored massage therapy, we not only provide relief to the paining muscles but also do a deep massage to enhance flexibility. Whether you are suffering from back pain or limb pain, our registered therapists in Brampton can ease your symptoms.
Our Treatment
Whether you are suffering from an acute pain or chronic pain, we are always ready to help you recover with a right approach. By carrying out an accurate diagnosis, we'll find out the exact condition you are suffering from. Our therapeutic massage involves triggers point release, soft tissue techniques, deep tissue release of the affected muscles and tissues to help recover from a painful body. Some conditions we treat include:
Pain in the neck and back
Pain in the joints involving shoulders and hips
Foot pain and leg pain
Heel Pain
Tendonitis
Pre and post natal pregnancy Pain
Joint swelling
Numbness & tingling
Post- surgery recovery
Arthritis
Carpal tunnel syndrome
Muscle stiffness
Muscle strain
Our Procedure
At Shoppers World Physiotherapy, we try to understand and work with you to ease your discomfort and pain. Our massage therapist will go through a thorough examination and will communicate with the team for the best approach of treatment for a better result. With a right massage technique that is formulated to help heal, repair and relax it will help to return your body to normal functioning. Our procedures include:
Soft tissue massage
Relaxation Massage
Pre and Post Natal Massages
Therapeutic Massage
Contact Us Today To Schedule An Appointment!