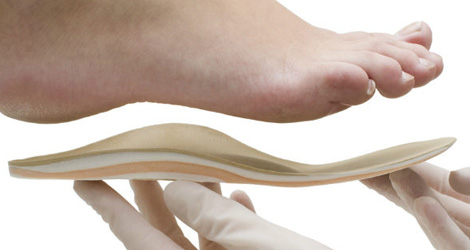 Poor foot function can develop pain in your ankles, hips, back, knee and even your neck. For several people, the right orthotics could be an effective solution to handle problems due to wrong-foot posture. At Shoppers World Physiotherapy, we provide you with the custom orthotics that is inserted into the shoes to support your regular activities and prevent foot abnormalities by improving foot functions.
We design custom casual orthotics in Brampton for people with Morton's Neuroma, Overpronation, Flat Feet, Plantar Fasciitis, Hallux Limitus and other foot problems.
What Is Custom Orthotics?
Custom orthotics are devices crafted to comfortably fit into your shoes and help you to keep your feet functioning well.
Why Do I Need Orthotics?
Caring for your feet with quality orthotics can even improve the overall structural health of your feet along with healing arthritis-related pain.
How Long Do I Need To Wear Orthotics?
It merely depends on your condition, age and health. Most of the people get a significant result within a couple of weeks if used regularly. But, it is advisable to consult with orthopedists.
Can Orthotics Prevent Or Correct The Problem?
Yes, if you caught the issue early enough, you will be able to prevent pain and deformity. With regular use of these devices, you can reverse deformity development or avert surgery. It masks your signs temporarily while necessary treatment therapies are necessary for healthy foot function.
Should I Need An Orthotics Even If I Am Not Injured?
It depends whether you want to prevent the injuries as these can cause a reduction in your training or you have a more proactive mindset considering your health and performance. It makes a sense when you want to correct those problems before they cause to break-down and injury especially when you are an athlete or a sports participant.
Do Orthotics Need Special Footwear?
No, custom orthotics are designed to fit your shoes comfortably.
From Where Can I Get Custom Orthotics?
Shoppers World Physiotherapy offers custom orthotics that are designed for absolute fit to your shoes. We examine your feet utilizing state-of-the-art technology to make custom orthotics.
Contact Us Today To Get Custom Made Orthotics Solution!