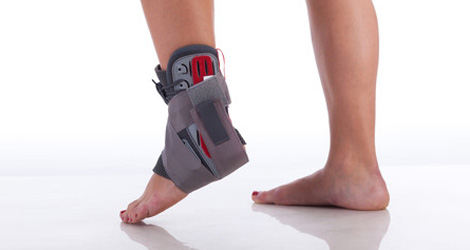 The ankle brace is a device that is used to provide compression support to ankle following an injury or strain. We, at Shoppers World Physiotherapy, offer ankle braces that help to immobilize the joint while promoting natural healing of the affected musculature and tissue.
There is a variety of ankle braces in Brampton designed with stretchable fabric to pulled over your foot, and some ankle braces are closed via velcro straps, so you can choose as per your personal needs. The braces are used for both as a preventive measure or to treat an injury in your ankle.
Common Ankle Injuries
The ankle sprain is common that happens when tendons and connective tissue get damaged. Ankle support helps to limit the movement putting pressure on the affected areas or allow the tissues to return to the healthy state. Besides, the other ankle injuries are:
Achilles Bursitis
Achilles Tendonitis
Ankle Instability
Ankle Sprain
Ankle Stress Fracture
Arch Pain
Ball of Foot Pain
Broken Ankle
Bunions
Cavus Foot
Flat Foot
Heel Pain
Heel Spurs
Osteoarthritis of the Ankle
Plantar Fasciitis
Ankle Exercises
If you have experienced a previous injury or sprain, wearing an ankle brace can support the joints and prevent injuries re-occurence.
At Shoppers World Physiotherapy, we offer ankle braces that are easy to fit your foot shape and promote healing by relieving the pain and prevent future injury. Our registered orthotics can help you to choose the right one that meets your requirements. Feel free to contact us to maximize your health care needs.
Looking For Ankle Braces? Call Us Today To Request An Appointment!