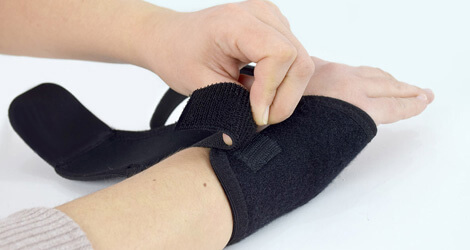 At Shoppers World Physiotherapy, our custom wrist brace provides healing support to your wrist that has an injury and trauma. Our splints even help to avoid certain conditions happen due to repetitive activity. Commonly, wrist braces are utilized in rehabilitation and protect from sports injuries as well. It delivers heat to soothe affected tissue and prevent swelling. With its proper use, you can get your injured wrist recovered fast.
When You Need Wrist Braces?
The specialized wrist braces support the weak, sore, injured, strained or sprained wrists.There are several conditions when you need a splint such as:
Preventative support
Trauma like twisting or bending
Post-operative conditions
Sprains
Fracture management
Neuromuscular conditions
Repetitive injuries
Tendonitis
Carpal tunnel
Arthritis pain
De Quervain's syndrome
Our Custom-Fit Wrist Braces
Custom wrist braces in Brampton are comfortable, lightweight and made of durable material. You would not find the one-size fits all wrist braces while our custom wrist braces can mold to the curves and contours of the affected area to provide maximum support.
At Shoppers World Physiotherapy, our experts assess your requirements to provide you with the best course of action for your fast recovery. You can consult with our registered physiotherapists to get your fully customized splint ready that meet your specific requirements.
Want To Schedule An Appointment? Call Us Today!