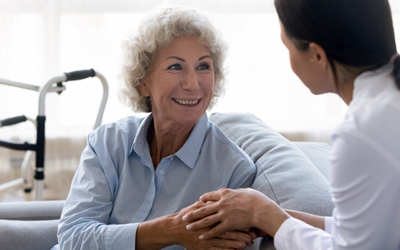 This time of pandemic due to covid-19 coronavirus is very uncertain. It becomes even more terrible in a time of urgency. So many official guidelines by the government and above that the concern for our safety makes the situation worse. But, it's important. Don't you worry. There are few Covid-19 Safety Measures which you must take during your Physiotherapy session. This will keep you and your family safe.
Covid-19 Safety Measures
The most obvious one but also the most important. Always wear your mask. This will work as a shield for you and us as well. Even while being in the session, don't take out your mask and if it is necessary due to some breathing problem, keep a safe distance from people around you.
Always book your physiotherapy session in advance. This will help you in avoiding the crowd and at the same, save your time. Face-to-face appointments are a matter of concern for us as well. So, maintaining a safe distance from the crowd is essential. We are just a call away. Book your appointment now.
If possible, make a contactless payment through your phone or card. Avoid cash.
Are you taking enough care during this COVID situation or are you recovering from your issues be extra precautious about your health. Besides yourself, you need to take care of your near and dear ones.
Final Note
Feel free to visit us at Shoppers World Physiotherapy today. Our patients are very important to us. We care for your well-being and thus, strictly following the guidelines and implementing all the necessary measures to safeguard our clients as well as our staff.
Contact us at Shoppers World today. Our trusted professionals will help you to get rid of all the problems. We have profound experience in treating a bunch of ailments that hampers the livelihood of individuals.