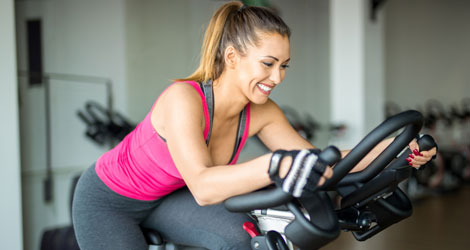 So, winter is here! What are your plans when it comes to exercising? Are you a cycling enthusiast like me too? Well, I enjoy cycling and have decided to engage in cycling training this winter 2020.
Or, are you setting up New Years' Goals or Resolutions for winter cycling training? But, let us be honest, biking and cycling during winters is not favored by all. Nobody loves waking up early in the morning when it is all foggy outside and indulge in cycling activities. However, cycling training is really fun and adventurous, especially when you are in a place with awesome scenic beauty.
How Does Cycling Help?
Cycling is a form of exercise that helps in boosting the muscular strength of the entire body. It is a form of functional training that helps in conditioning the entire body. Cyclists work in linear motion for hours and they perform a lot of movements in repetitive patterns every day. However, a little downside is that your bodies are made of muscles, joints, and ligaments, muscles, tendons, as well as the nervous system. Thus, our body needs to function in 3-dimensional ways in order to have an optimal well- being of an individual. It helps in boosting the core strength that includes muscles like the Glutes, Multifidus, Transverse Abdominis, Erector Spinal, and many more.
Thus, keep the training simple and easy. Aim for 2 to 3 sets of 12 to 15 reps depending upon your strength and ability. However, remember to stop exercising once you feel that you have lost form or are experiencing pain while performing. After all, it is all about quality and not about quantity. Try mitigating risks associated with injuries and bad training.
If you have indulged in cycling and not getting enough from cycling, then reach out to one of the most trusted and sought-after professionals- Shoppers World Physiotherapy.