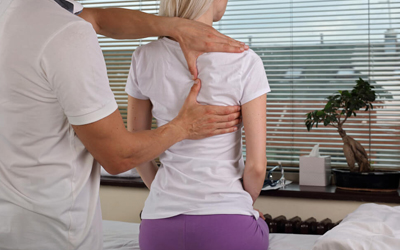 Chiropractic care is a painless and non-invasive technique followed by chiropractors to provide relief from ongoing spinal and back pain. It is quite different from physiotherapy which is more inclined towards muscles and joints. If you want to get rid of the acute or chronic back pain, opt for chiropractic care treatment. It not only helps in providing relief from pain but also helps in improving the quality of life in the long run.
Some benefits you can enjoy with chiropractic care are:
Eliminates Pain
When it comes to reducing pain, chiropractic care involves a hands-on approach that works a lot better than medicines. It relaxes the ailing nerves and muscles to provide instant relief from conditions like sciatica, neck pain, scoliosis, lower back pain, frozen shoulder, and lot more.
No Medication Needed
Medicines have both positive and negative effects on the body and the relief they provide is short-lived or temporary. In comparison, chiropractic care has no side-effects. Also, the after treatment result is more effective and long lived.
Personalized Therapy
Chiropractic care is not at all one treatment fits all type. It involves a personalized procedure that is formulated to fit your specific needs depending on the ailment and level of pain you are suffering from. The treatment procedure can be manipulated depending on age and body shape.
Not Just for Back
Most individuals believe that chiropractic care is just for the back and spine which is not at all true. Instead, it is ideally effective in treating acute and chronic pain related to the back, neck, knee, hip, shoulder, and other soft body tissues.
So, these are some of the common benefits of opting for chiropractic care to get relief from ongoing body pain. If you are looking for a chiropractor in Brampton, schedule an appointment with us at Shoppers World Physiotherapy.