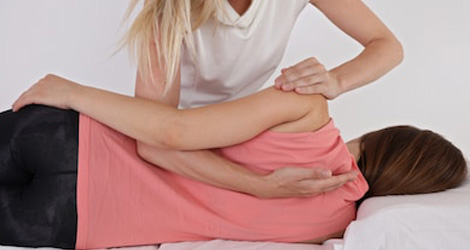 Do you feel low in energy? If yes, you should go for osteopathy treatment. It is a manual therapy that focuses on restoring the natural equilibrium and energy of the body and makes you active. In this treatment, the symptoms of diseases are treated rather than the disease itself.
At Shoppers World Physiotherapy, we have registered osteopaths at our facility who utilize hands-on technique to treat a variety of minor to major health conditions. Various issues such as articular, visceral and facial problems can be treated efficiently. Since osteopathy is an effective procedure, it plays a vital role in identifying the root cause of the ailment. Being your local osteopaths, we are committed to ensuring the overall wellbeing of our patients.
What We Do On Your First Visit?
When you will first visit our clinic, our Osteopath will evaluate your condition using a hands-on approach. We will check your medical history to get a clear idea about your health condition. After diagnosing your illness, our osteopaths will recommend a personalized treatment that is suitable for your condition. We correct the imbalances of your body to prevent any kind of stress or strain.
Conditions Treated
Shoulder & Neck Pain
Acute Rheumatic Pain
Chronic Rheumatic Pain
Reduced Mobility
Sports Injuries
Tendonitis & Scoliosis
Whiplash Injury
Headaches & Migraine
Post-operative Pain
Post-natal Pain
Facial Neuralgia
Post-Traumatic Pain
Jaw pain
Call Us To Schedule An Osteopathy Treatment!